About Exam Ninja
Hello and welcome to Exam Ninja! I'm Josh and I started Exam Ninja from my kitchen in 2012.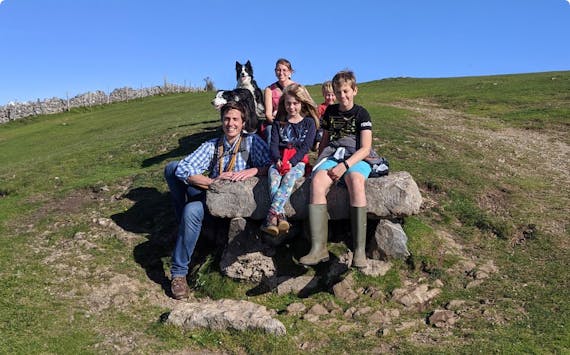 Home learning can be difficult and stressful for both children and their parents.
It's easy to get lost with the number of subjects and topics and there's plenty of distractions at home. If you want your child to excel, they're going to need some extra support. Here's where we come in!
Exam Ninja is an independent, British company that has a simple mission – we want your children to do the best they can in their studies.
Now approaching 10 years of busy trading, Exam Ninja is the UK's leading provider of home learning books for children. We sell over 20,000 different home learning resources to parents across the world.
With Free P&P, exclusive Free Study Cards, Free (no quibble) returns and excellent customer service, it's no wonder we have over 250,000 customers!
Why did you start Exam Ninja?
Exams (like ninjas) are pretty scary things. It's my belief that children can feel more comfortable, less anxious and perform better when they know what challenges they face.
I think that any child can perform well in their tests with some extra support and experience.
When I looked around the normal high street stores I noticed that nobody wanted to help. It was only ever a tired shelf in the corner, stocking some poorly organised books.
So, in 2012 I decided to start Exam Ninja. I wanted to offer parents exactly the right books to help prepare their children for their tests. I wanted children to walk into their tests confidently and perform brilliantly!
Over the course of several months I carefully selected just under 100 perfect books and began trading. Exam Ninja hasn't looked back since…and we now stock over 20,000!
We stock books from over 100 different publishers every book is carefully selected for its merits. We want to ensure that children aren't wasting their time and that parents aren't wasting their money.
So, whether it's their KS1 SATs, KS2 SATs, Phonics Screening Test, 11+ entrance exams or GCSEs, we at Exam Ninja want to help.
We want your children to approach their exams confidently and positively and view them as an opportunity to show someone just how special they are!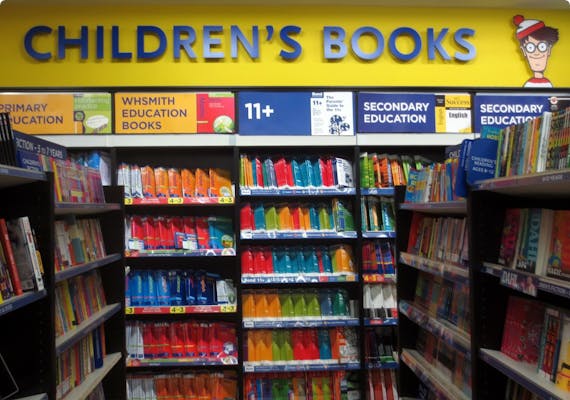 Why should I use Exam Ninja?
We work really hard to make our customers really happy. Like ninjas, we don't muck around...
Free Postage
Firstly, all orders enjoy free postage. We don't like paying for it and we don't expect you to either.
Secondly, we know that you don't want your books delivered late, soggy and bashed up. That's why all our orders are sent either by Royal Mail or via DPD's Premium Next Day parcel service. Over 92% of all our orders reach their destination within 3 working days.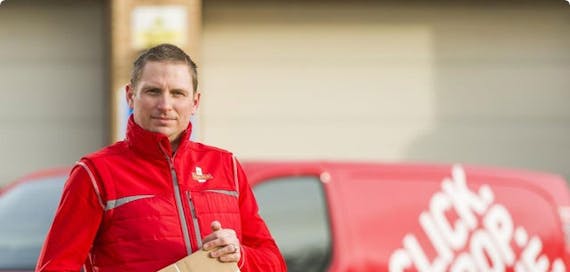 Free Returns
We also know that sometimes, we all make decisions we regret.
That's why, without any quibbles whatsoever, any item you order can be returned free of charge!
Simply tell us what you want to return, we'll email you a free returns label and your local post box or post office will do the rest. Once it's back at Exam Ninja HQ, we'll issue you with a full refund, no questions asked.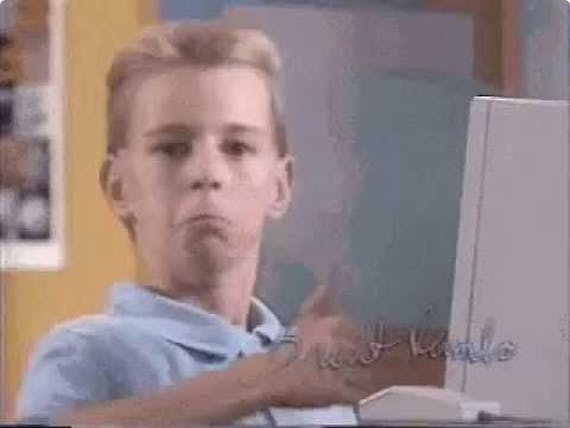 Free Study Cards
We give out EXCLUSIVE, Free Study Cards!
Free study cards are full-colour, A6, double-sided tools to help kids smash their schoolwork. There's over 20 available in topics including spelling, maths punctuation, grammar, creative writing, 11+, phonics and more!
As part of their order, customers are entitled to a free study card for every £10 they spend.
It's safe to say that our Free Study Cards are very helpful and very popular!
5* Customer Service
Still not sure about Exam Ninja?
No problem, why not read some of our customer reviews on independent review website Reviews.co.uk? We're rated that highly for a reason!
Can I trust Exam Ninja?
Sure you can! We're not automated robots or shady people working part-time from a distant bedroom. We're real, hard-working people with flesh, blood, teeth and everything else.
Want proof? Just give us a ring on (0117) 214 0031 or pop in for a live chat online!
We also use military standard 256bit SSL Certificates to make sure everyone's 100% secure when they're shopping on our website.
What else do I need to know?
Shopping with Exam Ninja is easy.
You can buy from us and receive your order really quickly. You can pay by using your Credit/Debit card or PayPal. If you're a school or nursery then payment by invoice is no problem.
When your order has been dispatched you'll receive an email with a photo of it just before it left our offices. Yes, that's right, we take a photo of every order before it leaves. We're just that awesome.
Great! So, where do I start?
Just pick what you want to buy via the menu or search using the box at the top. Then add whatever you want to your basket and checkout. Your order will be with you within 3 working days!
And, as ever, if you have any questions at all, just give us a call.
Best wishes,
Joshua Geake,
Director and Founder of Exam Ninja.